Sabras battle it out in court
February 1, 2012 - 10:12 AM by
David
We all know that the nickname for Israelis is sabra. Now, I'm not saying that our natives are really prickly, argumentative and volatile, but it appears that in our country, even cartoon cacti can't get along.
On one side we have Kishkashta, the thorny singing star of Israeli Educational TV's children's broadcasts for over 30 years. And on the other side is Shpitzkik, the spiky sabra mascot designed for the Israel Olympic Committee and the team of athletes headed to the Olympics this year.
IET has filed a motion with the Tel Aviv District Court to prevent the IOC from using Shpitzik because they say the two mutant sabras are too similar in appearance.
This case is actually being covered, and while not as urgent as the continuation of the Israeli-Palestinian peace talks, it is causing nail biting and nervousness among cartoon plant life around the country.
According to a report in The Jerusalem Post, Kishkashta made his first TV appearances in the 1970s, as part of the children's show Ma Pit'om! ("What on Earth!"), and became known for his deep, somewhat lugubrious voice and signature song "They call me Kishkashta."
In December, the IOC chose Shpitzik, a jaunty cactus clad in Israel's official Olympic strip, as the mascot that will accompany the Israeli delegation to the London 2012 Olympic Games later this year.
The case is in court now, and our wise judicial sages will undoubtedly and down a just ruling. Sabras everywhere are bristling waiting for the answer. But in my mind, you can't beat Kishkashta's talent.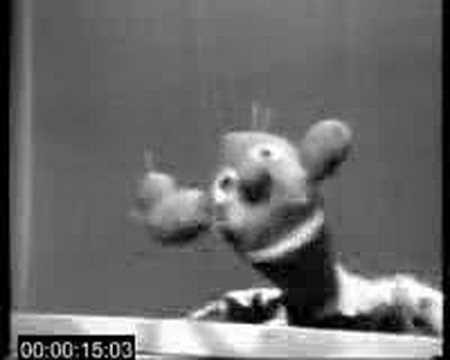 Comments