The Voice of Israel has a French-Canadian accent
April 1, 2012 - 3:43 PM by
David
Almost three months after it debuted, the Israeli version of The Voice reached a crescendo last night. And as
highlighted by Israelity
back then, the singer chosen as the 'voice of Israel' turned out to be the new immigrant from Canada, Kathleen Reiter.
The 23-year-old Reiter is the daughter of Israelis who moved to Quebec before she was born. Deciding to make aliya last summer, the amateur singer auditioned for the maiden voyage of the show, which was popularized in the US last year.
The Israeli version turned out to be hugely popular and helped elevate the mentors – Shlomi Shabat, Aviv Gefen, Sarit Hadad and Rami Kleinstein – to even more of household names than they were before, and it exposed some seriously talented young singing sensations out there among the Israeli public.
"I don't know what the future holds, but I know that this is an amazing opportunity for me and a great start to what will hopefully be a great life here in Israel," Reiter said a week after her televised debut in January.
What happened afterwards may turn out to be one of the great aliya stories in Israeli history.
Here's a clip of Reiter's first single, which she sang last night at the finals – "Shout to You".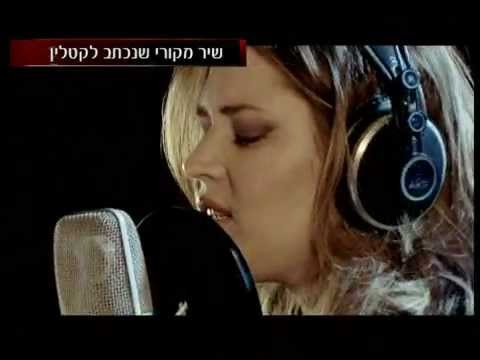 Comments