Do They Know It's New Year's in Israel?
December 31, 2012 - 9:54 PM by
David
Well, it's New Year's Eve just about everywhere, except for Israel.
That's not true, I guess a large part of the world doesn't celebrate the turn of the new year, but living in such a Westernized country like Israel, it's still a little disconcerting how much we don't celebrate the evening.
There might be some parties, the restaurants might be a little more crowded for a week night than usual, and the bars and pubs will be doing brisk business. But for all intent and purpose, December 31 is just another night here.
I wouldn't be sitting here in sweats at the computer terminal at 10 pm otherwise. Then again, I probably would be, not having really done anything for New Year's Eve in a good 20 years or so.
One friend in her 20s got so frustrated at the dearth of NYE opportunities in the capital that she posted a Facebook status saying: 'Dear Israel: would it KILL you to care a little bit about New Years?!?'
So, to cheer her up, here's a bizarre clip labeled as "New Years eve with Tel Aviv hipster Nimrod Kamer yielded lots of suprises. From the series Ralph Benmergui: My Israel directed and produced by Allan Novak."
Enjoy and Happy New Year!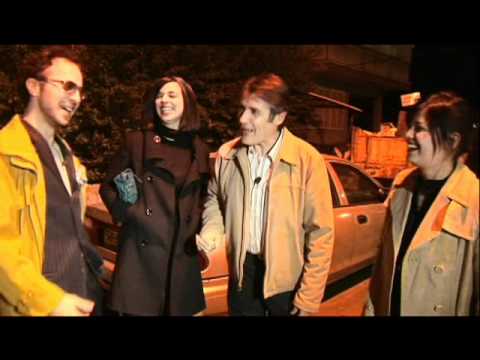 Comments