The source of the mysterious Iran explosion?
January 28, 2013 - 10:24 PM by
David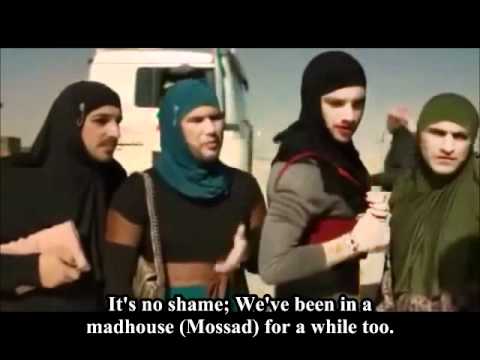 With a rash of reports ricocheting around the world about an explosion at the Fordow nuclear facility in Iran, it's perhaps time to revisit last year's TV ad for the Israeli cable company HOT.
That's not to say that Israel had anything to do with the blast, if it did actually take place.
According to the WND website, the explosion which took place last Monday destroyed much of the installation and trapped about 240 personnel deep underground. Iran has acknowledged that it was moving more centrifuge machines for enriching uranium to the underground Fordow facility, which is carved into a mountain to protect it against possible attacks. Fordo is considered to be Iran's second-largest nuclear facility and the site of the 2,700 centrifuges, all enriching uranium to 20% level.
Israeli officials have disavowed any knowledge of the incident, with Strategic Affairs Minister and Vice Premier Moshe Ya'alon saying today that he had read about in Yediot Aharonot, Israel's leading daily, which broke the story on Sunday.
That's why, in good fun, here's the TV ad, which promoted the cable company's 'three-in-one' sale (phone, Internet and cable TV) last year by offering a free Tablet to new subscribers. The ad got them in some hot water when the Iranian government decided to ban Samsung products (the makers of the Tablet) over the ad.
Enjoy this version, equipped with a tutorial at the beginning about the pop culture terms used, and accompanied by English subtitles. Who know, satire could be truer than fiction.
Comments