Most things in Israel are done to the extreme. Like the weather.
Last Friday I was playing tennis outside in a short sleeve shirt and shorts. Yesterday, I was one of those hapless sorts with the runaway inverted umbrella, with shoes soaked through and hands numb with cold.
We can't even have a normal winter without record rain falls, gusty winds that have felled trees, flooding that has closed the MAIN road leading into Tel Aviv (the Ayalon) and electricity outages being the norm.
It's been raining and blowing now for three days, with more expected (including the likelihood of snow in Jerusalem and the country's other high altitude areas). The good news is that the Kinneret, which for years has been dangerously low, is rapidly filling up. Yesterday saw a record one day windfall with the Galilee lake rising by 22 centimeters.
The Kinneret is now only two meters, 70 centimeters below is full mark, and forecasters predict it could come close to reaching its peak before the winter ends, and onward. That's because while the rest of the country is being drenched, the Hermon area of the Golan is being blessed with a couple feet of snow. That snow will be melting and making its way to the Kinneret long after the rain has stopped.
The bad news is that, considering we are the Start-Up Nation, with innovative solutions to every world problem you can think of, we aren't too good with handling stormy weather like this. Our road and building infrastructure has been exposed with failings, to say the least.
Hundreds of thousands of the labor force not being able to get to work in Tel Aviv? It's inconceivable. And the enclosed video clip of the upscale mall in Modi'in, which wasn't build that long ago, resembled a man-made lake, as leaks don't even describe the gaps where rain water poured into the building.
The rain will eventually end, and next week, I'll probably be back on the tennis court in shorts. But if a political party running in the upcoming elections was smart, they would focus some of their campaign ads (which begin airing Tuesday) on their plans to improve the nation's infrastructure. Because, for once in Israel, like it always is in the US, everyone's talking about the weather.
Most Israelis from English speaking countries have probably heard of Helen Doron. In fact students of English around the world have partaken of the Helen Doron method for teaching English, established by the British-born immigrant, with franchises across the globe.
The veteran business is based in the rustic Galilee in the quaint hilltop moshav called Hararit. It has acquired a reputation over the years as the 'hippie moshav' for its back to earth quality, with many of its residents growing organic vegetables and practicing Transcendental Meditation.
It was out of this environment that Doron's daughter Ella grew up – learning fluent English, adopting the naturalist lifestyle and discovering she was gifted singer and songwriter.
Today, in her late 20s, Ella ha released her first album – Ella vs. Mountain – and is performing around the country, with the hopes of taking her show abroad. A potent blend of accessible acoustic pop with electro and jazzy overtones, the album boasts a ready-made hit, the bouncy "Charmed Life."
With only a little luck, you should be hearing it and the rest of Ella's music in movies, on the radio and in your home before too long. Proof that a hippie Israeli idealist can make good.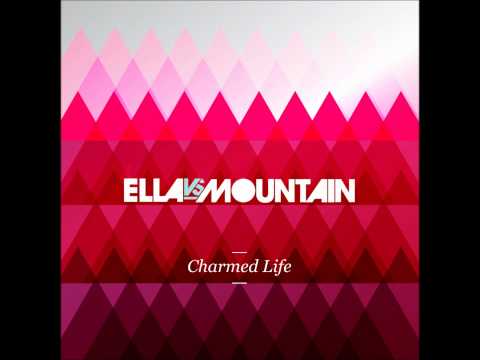 The Israeli elections are only 20 days away, and even though, it seems to be a lock on which party will be forming the next coalition (that's Likud Beytenu folks, the alliance of Likud and Israel Beytenu, even though they seem to be in a free-fall in the polls), there remain a number of open books leading up to January 22.
Mainly, which parties will join the coalition – the traditionally right-wing, religious partners of Likud like Shas and the new superstars Bayit Yehudi, or more centrist parties like Yair Lapid's Yesh Atid and The Tzipi Livni Party or The Movement, or whatever she's calling it this week.
To help voters sort through the morass and figure out which direction their vote should go in, The Israel Democracy Institute's Election Compass has been launched.
Depending on the answers given to 30 key questions, the compass will place your views on a bi-polar map divided by diplomatic, security, socioeconomic and civil issues.
According to a report about it in The Jerusalem Post, the concept was invented in the Netherlands and has been used in countries around the world. IDI adapted it to the previous Israeli election in 2009 and has developed it further in English, Hebrew and Arabic for the current race.
"My mission is to make people become more active citizens," said Prof. Tamar Hermann, the academic director of IDI's Guttman Center for Surveys.

"The idea of the project is to make people think of their opinions in advance of the vote. They might have traditionally voted for one party, but if they examine their views and compare it to the views of that party and others, they might reconsider their vote."
Some people I know who have gone in and filled out the questionnaire have been surprised by the findings of who they most align with. One person, who stated that he's never liked Livni, discovered that his political leanings align most closely with her's. And another, who considers herself a centrist, found out that she really should be voting for the Left stalwarts Meretz.
So, take a few minutes and answer those questions. It may not change the results of the election on January 22, but it may help you discover some new things about yourselves.
Well, it's New Year's Eve just about everywhere, except for Israel.
That's not true, I guess a large part of the world doesn't celebrate the turn of the new year, but living in such a Westernized country like Israel, it's still a little disconcerting how much we don't celebrate the evening.
There might be some parties, the restaurants might be a little more crowded for a week night than usual, and the bars and pubs will be doing brisk business. But for all intent and purpose, December 31 is just another night here.
I wouldn't be sitting here in sweats at the computer terminal at 10 pm otherwise. Then again, I probably would be, not having really done anything for New Year's Eve in a good 20 years or so.
One friend in her 20s got so frustrated at the dearth of NYE opportunities in the capital that she posted a Facebook status saying: 'Dear Israel: would it KILL you to care a little bit about New Years?!?'
So, to cheer her up, here's a bizarre clip labeled as "New Years eve with Tel Aviv hipster Nimrod Kamer yielded lots of suprises. From the series Ralph Benmergui: My Israel directed and produced by Allan Novak."
Enjoy and Happy New Year!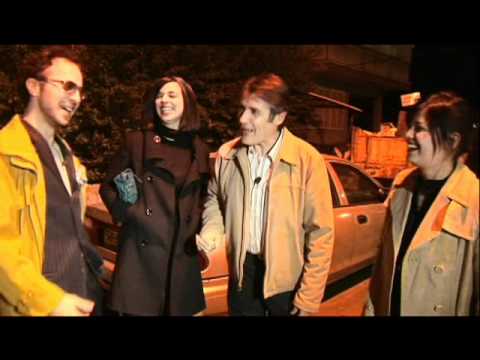 Despite the superficial similarities between Israel and the US, there are times when you're jolted into the realization that no…. this is not America.
Take prime time TV, for instance – and specifically the non-existence restrictions on Israeli TV for American forbidden fruits like swearing and nudity.
I only have to go back a couple weeks for a prime example of one of the country's biggest performers – Yuval Banai of the supergroup Mashina – shouting that biggest international curse word out there – "motherf****" on prime time TV during one of the country's most popular shows – The Voice. And in this bizarre case, it wasn't an insult, but a compliment.
The Voice, as most of you know, is the reality singing competition that's gone global since being created in Holland a few years ago. Its premise is slightly different from the other popular singing competition shows like American Idol and The X-Factor in that four celebrity judges/coaches hear a blind audition and have the length of the performance to hit their bell and vie for that contestant during the coaching phase.
The hugely successful US version, entering in its fourth season, features mentors Christina Aguilera, Cee Lo Green, Adam Levine, and Blake Shelton. Shakira and Usher are replacing Aguilera and Green for the fourth season.
The Israeli version debuted last year with singing staples Shlom Shabat, Aviv Geffen, Sarit Hadad and Rami Kleinstein. The first episode was watched by an incredible 1.6 million viewers – almost 25% of the country! The competition was won by Canadian-born immigrant Kathleen Reiter, who is currently recording her first album.
When the second season debuted earlier this month, Kleinstein had been replaced by the duo of Banai, Mashina's singer, and Shlomi Bracha, the band's guitarist. Representing the more 'rocky' side of the music scene, Banai has brought some edginess to the show, especially his particularly playful repartee with Geffen, once considered the bad boy of Israeli rock.
Maybe that's why Banai had to prove his outlaw credentials, when one of the contestants – an immigrant from Los Angeles – proved worthy enough for both Banai and Geffen to compete for his favors and choose them as his mentor. Banai, perhaps, wanting to impress the contestant with his English – especially after Geffen had told the tryout how much he loved LA, he understood the music scene there, etc.. – that he blurted out how great the audition was. "Mother f******!" he yelled, in the supreme compliment for someone knocking it out of the park.
No bleep, no gasps, just laughter and cheers from the audience and the other judges.
I laughed too, wondering what would have happened if Steven Tyler had tried that – probably one of his favorite words – to describe one of the contestants on American Idol. It would have been front page news the next day. I kind of prefer our response – we have bigger things to worry about.