Matzah, the unleavened bread of affliction as it's affectionately known, is the only breadstuff Jews traditionally eat on Passover. The real deal is made from flour and water only — no sweet wine, egg or garlic matzot at our Seder, thank you very much!
In Israel, 75% of the 3 million tons of our grain imports — including the wheat which makes that flour — comes in via the Haifa Port. It is then stored in a grain terminal with a nominal storage capacity of 90,000 tons. Now, that's a lotta flour.
The grain silo, which was inaugurated in 1953, is one of Haifa's most distinctive buildings. It is operated under an extended license by the Dagon Israel Granaries Company.
A few details, courtesy of the Haifa Port Authority: "The silo has three elevators, two mechanical and one pneumatic, that operate on the quay where water depth reaches 13.8 meters. The elevators unload grain from ships and transfer it to the grain silo by a system of conveyer belts installed inside a concrete bridge."
"The three elevators have a throughput of about 1800 tons per hour. The mechanical elevators were built locally according to an original Israeli design which has since been patented in many countries around the world."
"Stored grain is loaded from the silo onto rail-cars and trucks at a rate of about 15,000 tons per day. The silo is equipped for dust extraction and separation, fumigation, sorting, weighing and sampling."
The building was designed by by architect Joseph (Ossip) Klarwein, which is perhaps best known for having also designed Israel's Knesset building.
Dagon also houses an archeological museum, the Dagon Grain Museum, which presents the different ways in which grain was cultivated and processed in pre-modern times.
The exhibition includes an archeological collection on the subject of grain in Israeli history and a Jewish ethnological collection on the subject of bread. Imagine, these are the sort of storage jars that our forefathers — and foremothers in particular — used in baking the first unleavened flatbreads that got this whole thing started.
Before Dagon, there was Rothschild-funded Palestine Flour Mills. In the film clip below from 1928, you can see this charming structure and the modern mass production of matzot that are — as the subtitle proudly states — shipped from Haifa, city of Industry in the Land of Israel to Jews throughout the Diaspora.
For a modern take on life in Israel with (and without) matza, see this post. And a Happy Passover to all!
Yahoo CEO Marissa Mayer was in the news last month after she announced that the company she heads will no longer support telecommuting. Starting June 1, employees who work from home, all or part of the time, will be asked to report to the office. If they don't, too bad. The company is even discouraging flextime.
The reason? "Some of the best decisions and insights come from hallway and cafeteria discussions, meeting new people, and impromptu team meetings. Speed and quality are often sacrificed when we work from home," reads Mayer's memo to staff.
Did Mayer start a trend? Yahoo says no. According to a company spokesperson, "This isn't a broad industry view on working from home – this is about what's right for Yahoo, right now."
But at least one company closer to home has jumped on the anti-telecommute bandwagon: the beleaguered Israeli hi-tech powerhouse Comverse. A memo from human resources vice president Kathy Harris sent to all employees last week said, "We're finding that a number of employees are not coming regularly to the offices. Comverse team members are required to perform their roles in local Comverse offices. It's important to connect with your colleagues and managers. Face-time is vital; it helps build trust."
That was exactly the opposite message some employees received, though. One Comverse staffer told the Israeli business magazine Globes that not only did it indicate Comverse didn't trust its people, but that the decision "will unnecessarily rattle nerves and raise objections."
The Comverse announcement touched a nerve that's still raw for me. In 2001, I was hired as a VP myself by the company. Since I live in Jerusalem, I told my new boss that I could only accept the job if he'd let me work from home one day a week and flex my hours the others, so that I'd both arrive and leave late. I'd work the same number of hours but avoid the crazy two-plus hours each way commute from Jerusalem to Tel Aviv, where Comverse is located.
Three days after I started, my boss quit. I was given three months to "interview" internally to find a new job, which I eventually did. But my new supervisor was less than pleased with my telecommuting "arrangement," although he still honored it. Even so, when my time was up at Comverse after three years, the cumulative hours of even non-peak time commuting added up to some 1,800 hours spent in the car. I'm frazzled thinking about it even today. I vowed never to commute again and have thankfully been working a "30-second" commute upstairs at home ever since.
Now, there is certainly truth to the argument that casual conversations often lead to innovation. It's one of the reasons that spending $50,000 to get a college education in person is more powerful than doing three to four years alone online. But does it have to be an all or nothing approach?
"A variety of studies show that telecommuting and working from home is associated with higher productivity," says David Lewin, a management professor at UCLA, in an article on the Yahoo pronouncement published in Forbes. "Analytically, it's not at all clear this would benefit Yahoo. They could wind up with negative performance effects." To emphasize the point, a 2011 study by WorldatWork found that companies with stronger cultures of flexibility experienced lower turnover and increased employee satisfaction, motivation and engagement.
"It comes from fear," says Jennifer Owens, editorial director of Working Mother Media, also quoted in the Forbes article. "Fear that if I can't see you, I don't know what you're working on. It's a distrust of your own workforce."
It's hard to quibble with human perception. I knew that I was in front of my computer until 9:00 PM every night at Comverse, but I wouldn't begrudge my co-workers for suspecting I was leaving right after the 7:00 PM tuna and egg salad sandwiches were delivered to the break rooms.
The whole discussion gives me the chills for another reason. I am a firm believer in maintaining a work/life balance. Slaving away insane hours, even at a job you love, just can't be healthy. I know that, despite the flextime, my hi-tech life at Comverse didn't allow me to spend enough time with my family and I missed out on too many school plays and parent teacher meetings (well, maybe that was a good thing…)
But when I raise the work/life balance issue, I am often countered with the argument that if you want to get ahead in business, you can't have it all. Look at Yahoo's Marissa Mayer. She was pregnant when she hired, and took all of two weeks maternity leave.
We don't all have to be Marissa Mayer's though. Maybe it's OK to take a slower track through life. And maybe that's not for everyone either. Either way, I'm not ready to concede the war against telecommuting as a generalized Truth. I'll look at it as a hopefully temporary throwback to a less compassionate time, one that's not surprising given the financial difficulties both Yahoo and Comverse have been in. I'm planning on continuing to work from home. I just hope I don't end up alone in this grand experiment.
Yosef Adest is a self-described Photographer/Video Producer Entrepreneur, Oleh from the US and Tel Aviv resident. Adest also has a flair for organizing group projects.
Case in point: Fifty-Two Frames on the Second Floor, a new exhibition spearheaded by Adest that opens this coming Monday at Tel Aviv's Cookies Cream Bar. The exhibit features photos from 52 Frames, a project he organized on Facebook, in which photographers from around the world share the best of their weekly work produced according to different themes.
The theme of Love, for example, yielded this image of kissing couple. Adest commented that he'd just met them that same day. "I had them in this 'just about to kiss' pose for about 5 minutes!"
Levitation…

Physics…

Minimalism…

That photo is of Adest's trusty Canon camera (which he uses for for point-and-shoot photos) as photographed by his in-studio Canon 5D Mark 3. He provides online followers with instruction — for example, How to set up an 'infinity white' product shot in less than 10 minutes — and offers critique as well.
52 Frames has a "cousin" project, also organized by Adest, called Photography Project 12, a group of professional photographers who commit to posting one new photo each month, according to a challenging theme, for example practicing the HDR (High Dynamic Range) photo technique, in this case on Dizengoff Street…
Panning…

52 Frames also organizes monthly (more or less) Photo-Walks that are open to the public in Jerusalem, Tel Aviv, New York and Manchester UK.
Photographers interested in joining the 52 Frames group should contact Adest via his Facebook page or website. To follow the progress of these projects, give Yosef Adest Video & Photography a "Like". And to learn more about how he works his magic, take a look at this "Behind the scenes" video of how the "Physics" shot came about.
How I created this anti-gravity shot in a 5 min timelapse. from Yosef Adest on Vimeo.
More examples of his work:

Yosef Adest Video – Demo Reel from Yosef Adest on Vimeo.
BTW, you may remember Adest's name from the humorous Sh*t Anglos in Israel Say viral video that made the rounds in 2012. Just for laughs, here it is again!
Leeds, who spent 35 years in the music promotion business at Sony, CBS and Epic Records and worked with a who's who of pop music from The Clash to Bruce Springsteen, was instrumental in the 1980s integration of the burgeoning MTV music video industry into the record promotion arsenal of tools.
Semi-retired, but still busy managing the careers of artists like Southside Johnny and consulting with a major international tour and promotion company, Leeds was invited to Israel by Jeremy Hulsh, the director of Oleh! Records, a Tel Aviv-based non-profit organization that promotes young Israeli artists singing in English.
Hulsh organized private showcases for Leeds in Tel Aviv, Dimona and Jerusalem, which featured 20-minutes sets by five or six acts each day – ranging from little known bands like Zoo Harmonics, Water Knot to more established acts like Yossi Sassi (the guitarist for Orphaned Land). the were all hoping that Leeds would find the X Factor in their performance that would lead them to a bright future.
I stopped by to meet Leeds one afternoon during his week here at Beit Hayotzer at the Tel Aviv port, an intimate club/space run by the Association of Composers, Authors and Publishers of Music in Israel as a service to young artists.
Despite it being a sunny afternoon outside, for the twenty or so musicians and friends of the band inside the club who were listening to the talent with Leeds, it could have been midnight.
When Sassi and his electrifying band did their short set, which effortlessly merged metal, Middle Eastern motif, jazz and rock, Leeds was especially animated, muttering "amazing" and jumping up to video Sassi's fluid guitar runs.
'I LOOK at this a talent pool, and, for whatever reason that I don't get, it's not being tapped," said Leeds afterwards.
"I'd love to sign someone, but I'm getting confused now. There's so much variety – what am I looking for? I don't know. I see Yossi and he's playing these Middle Eastern scales, it's something very different than what we know in the US – but is it mass appeal? "Some of the music I've heard didn't have to be from Israel, it could have been made in Brooklyn. I've heard three bands this week that could have been from Texas," he added, citing Tamir Greenberg, an 18-year-old singer who Leeds describes as a cross between "Ray Charles and Joe Cocker" and having "a million dollar smile."
"It's music that can travel and it's universal – it's forever. So I get confused with all this talent, I don't know… but right now, I'm just digging the music."
Hopefully, with Leeds direction, enthusiasm and connections, soon other people around the world will be digging the same Israeli talent.
Here's a couple tunes from Yossi Sassi and Tamir Greenberg.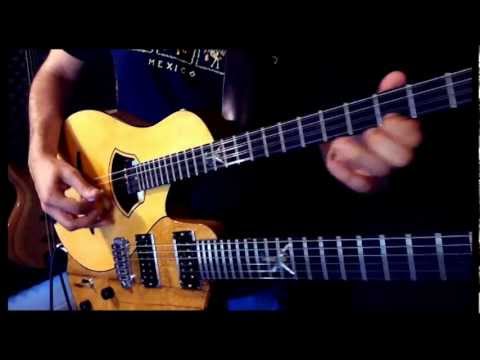 You may not have felt the earth shake but Dizengoff Street experienced a seismic shift last month. Cafe Batya lost its lease and was forced to move from the corner of Dizengoff and Arlozorov that for 70 years had been an established meeting place for artist, poets, soldiers, politicians and, in general, anyone in need of European-Jewish comfort food.
Thankfully, Tel Aviv hipsters can still get their fix of Batya's chicken soup, chopped liver and cholent in the restaurant's swanky new digs on Hashmonaim Street.
Cafe Batya opened in 1941 by then new immigrant Batya Yom Tov and her husband Aryeh. The atmosphere was homey and the food home-made. Like many another Jewish balabusteh, Batya wrote down her recipes in a small notebook, many of which are simply named for the person who gave her the dish: "Hannah's cake" or "Sarah's kugel".
Batya also saved the old menus, news clippings and photos of the restaurant and its patrons over the years.
Today, the restaurant is run by her daughter and granddaughters who commissioned by artist Lika Ramati to create photo-collage wall art for the new location, based on Batya's collection.
The combination is a perfect fit: Ramati's work is steeped in nostalgia with a modern twist. It complements the contemporary materials and clean lines of the new restaurant's design while still paying homage to its domestic tradition.
By the way, the old location at 197 Dizengoff will be turned into a boutique hotel. Doubtless it will be very nice but for chicken soup, gefilte fish or gribenes, patrons will have to get over to 95 Hashmonaim Street. Totally worth it.