Tel Aviv's Gebo Art Space was established in 2007 as a studio-gallery by artists Johanan Herson and Marlen Ferrer. Together with curator Raphael Barbibay, they've created a dynamic environment offering both established and new artists — particularly those living outside central Israel (aka: the periphery) — the opportunity to show their works in the heart of Israeli art world.
"Weddings" is Gebo's latest exhibit. Curated by Herson, it presents works in a variety of media that comment on the nature of the wedding ceremony in Israel.
Among the photographers are those for whom weddings are their daily bread and butter. Herson sourced out some whose work goes beyond standard wedding photography to frame moments of heavenly joy like this one by Noah Shahar…
And Shachar Friedman, who captures the mystery and excitement of the wedding night…
Art photographer Carmella Keet uses double exposure techniques to create dreamlike explorations of female fantasy…
While a series of self-portraits by Mia Gold, shimmer, due to her unique darkroom technique that achieves an effect which seems itself like liquid precious metal.
"Weddings" will be on show through August 31 at the Gebo Art Space, America House, 35 Shaul HaMelech St., Tel Aviv.
Two events announced this week- one taking place this month and the other in a year's time – mark a watershed moment for Israeli pop culture.
The first was the statement released by Perry Farrell, the alternative rock pioneer with Jane's Addiction and the founder of the long-running festival Lollapalooza that the annual Chicago event which attracts the cream of the indie and alternative music artists will be branching out internationally, arriving in Tel Aviv in August 2013.
Saying that Tel Aviv is widely recognized as an international culture capital and is known across the world for its art, architecture, and bustling nightlife, the statement added that the Tel Aviv festival would take place at Hayarkon Park from August 20-22, 2013 and "will provide the same world-class experience that fans across the globe have come to expect, beginning with the location."
Farrell has been a longtime supporter of Israel, visiting many times and appearing last year with Jane's Addiction. In a promotional video announcing the festival, Farrell said, "In Tel Aviv, you have all the hotels right on the beach, and man, let me tell you, it's sexy. There's no curfew, so talk about an after party! When the party at Hayarkon Park lets out, you can be right on to the next one. And they [Israelis] love to dance. And they have their parties right on the beach. You can be in the water, rocking out."
Farrell added that representatives of the two Israeli partners in the festival – record company NMC and Plug concert promotions were in attendance at Lollapalooza in Chicago last weekend to learn about the festival's production, and at the same time brief the festival organizers about the specific requests and requirements to stage the three-day, 50-artists show in Tel Aviv.
The other big musical event won't have to wait for next year. From August 27-31, the first Jerusalem Music Conference will be taking place, with over 40 local artists performing showcase sets for an expected 300 key international music movers, including representatives from noted international music festivals Glastonbury, Exit, Primavera, and the CMJ Music Marathon.
Jeremy Hulsh, the director of Oleh! Records, one of the conference organizers, explained that the goal of the conference was to create "real value for the local music sector as we aim to develop Israeli music for export abroad. We worked really hard to secure speakers and representatives of the highest caliber, and among the attendees will be representatives of major booking agencies from the US and Europe, festival promoters, talent buyers and journalists."
Among the artists who have already been scheduled to perform are Adomi with Berry Sakharof, Red Band, Ninet, Hayehudim featuring a special English musical project, and many more. Interested musicians can still apply to perform at the conference via its website.
It looks like both this August and next one are going to be hot ones, and we're not just talking about the weather.
For some time now, Channel 23, IBA's Educational TV arm, has been posting classic Israeli shows from yesteryear on YouTube. Recently, they've started to advertise their new and improved YouTube channel which is really worth a visit. Although the shows are not subtitled in English, for those who can follow there are many subtitled in Hebrew. It's a chance to revisit classic episodes of Zehu Zeh, the show that started out as afterschool entertainment for 'tweens and ended up being this country's most biting political satire during the 1991 Gulf War.
There are full seasons of Rega Im Dodli (A moment with Dodli) starring Seffi Rivlin…

Parpar Nechmad (Lovely Butterfly), which ran from 1982 to 2009 and shaped a generation…

And the always controversial Kishkashta, whose doppelganger almost made it to the 2012 Olympics as the Israeli team mascot.

Another IBA source, the Israeli Nostalgia TV streams long-lost music videos…
Once can criticize IBA for a lot of things — their current self-laudatory coverage of the Olympics, their long history of programming gaffes and, of course, their mishandling of the Kishkashta affair. In this case, however, they are to be congratulated for providing us with a nice trip down memory lane.
Bryan Steiner, an American immigrant who moved to Israel in 1999, may have a little better access to the cream of Israeli rockers than most of us – he started his own label Blue Sun and has released a variety of albums over the years. But the aspiring songwriter and singer wanted to do one better, so a few years ago he invited some of his friends – like members of successful bands like Hadag Nahash, Funk'n'Stein and singer/songwriters like Geva Alon and Karolina – to a weekly jam session at a Tel Aviv rehearsal studio where anything went.
The weekly jams lasted for over a year, and Steiner came away with enough material to build an album around, and this past year, he entered the studio with the same group of musicians and recorded After the End, the debut album by the big band ensemble he decided to call Lunacidal Tendencies.
The result is a mishmash of funky rock and quirky indie folk all sung in English, and Steiner hopes to use the platform to introduce the Israeli musicians to a broader audience across the seas.
"They're on a world class level, and my hope is that this album will be a showcase for them abroad so people will go on and learn more about them," Steiner told me recently. "It was important for the album to be released and distributed first in Israel though, because they're a group of Israeli musicians."
So start spreading the word – for a great cross-section of Israeli rock at its best, check out After the End.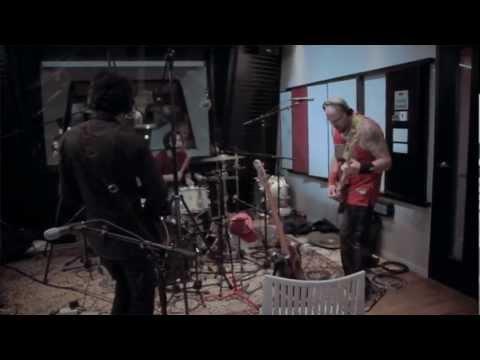 According to the stats released by the Central Bureau of Statistics, 65% of men between the ages of 25 and 29 are single, compared to only 28% in 1970. The percentage of single women between the ages of 25 and 29 has risen over the past forty years from 13% to 46%.
Of course, that's part of a worldwide trend in the Western world to marry at a later age, with more emphasis being put on careers. And according to the figures, the cosmopolitan areas of Tel Aviv and Haifa had the highest percentages of single men
(83% – TA, 74% – Haifa) and women (71% – TA, 55% – Haifa). In comparison, in Jerusalem, 50% of the men are single and 38% of women are single.
That leaves a big gene pool to choose from on Tu B'av, which over recent years, has developed into an Israeli version of Valentines Day. In ancient times, the day marked the beginning of the grape harvest, and the unmarried women of Jerusalem would dress in white and go out to dance in the vineyards.
Today the vineyards are optional, but there is still plenty white outfits on the streets and big celebrations taking place around the country, as those single folks try to find their soul mate. Happy Tu B'av.