I wrote last week about some innovative ways that data from the Israeli traffic and mapping app Waze is being used by researchers at Ben-Gurion University of the Negev. Waze was in the news again this morning, but for less positive reason.
When the intense rains that have hit Israel over the past three days flooded the Ayalon Highway in Tel Aviv, Waze didn't know and apparently sent quite a few hapless drivers into a traffic jam from hell.
The Ayalon – the expressway – is built alongside the Ayalon River, usually a dry concrete channel. This morning, the rain proved too much and the entire highway became impassable and was shut down.
Waze relies on other drivers to automatically report how traffic is flowing. If cars with the Waze app are stuck in traffic and are moving slowly, Waze extrapolates that into a pickle. But there were no cars at all on the Ayalon. So Waze, in this case incorrectly, assumed that traffic was flowing just fine. Drivers who hadn't double checked with other news sources but relied entirely on Waze were gleefully directed into what one person reported as a three-hour bumper-to-bumper outing that didn't exactly result in a successful day at the office.
I had my own little Waze experience yesterday, also in the rain. I had finished an appointment in the Pisgat Ze'ev suburb of Jerusalem and had noticed that the road on the way out was at near gridlock – not uncommon for Pisgat Ze'ev which has only one real exit artery. But Waze was clever and it decided to route me via Palestinian Shuafat.
Now, that's not an immediate red flag – the light rail runs down the center of Shuafat and it's a nice wide street. But Waze directed me away from the main drag onto a side road. Suddenly I was on a narrow, potholed lane in a lashing rain, driving through watery gullies in an unfamiliar and possibly hostile neighborhood. To make matters worse, once we got far enough in, Waze got confused and didn't know where we were at all.
Maybe it was the weather playing havoc with the GPS, but it was nevertheless extremely disconcerting to say the least to be abandoned by my electronic guide with no idea where I was in potentially perilous conditions. I did what I could: I reversed and got back to a bigger street. Waze came back online, but insisted I go deeper into Shuafat, albiet in a different direction.
I decided to give Waze one more chance. This time, it turned out to be the right choice. That turn (the one I apparently missed the first time through) cut diagonally across Shuafat, past all the traffic on the main road and straight into the French Hill junction where it was relatively smooth sailing home from there.
I'm not giving up on Waze by any means – it's not like Apple's Map app which sometimes put airports in the middle of the ocean – but perhaps I'll carry an old tech paper map with me in the future. Just in case the traffic, rain and GPS gods all decide to conspire again.

Most things in Israel are done to the extreme. Like the weather.
Last Friday I was playing tennis outside in a short sleeve shirt and shorts. Yesterday, I was one of those hapless sorts with the runaway inverted umbrella, with shoes soaked through and hands numb with cold.
We can't even have a normal winter without record rain falls, gusty winds that have felled trees, flooding that has closed the MAIN road leading into Tel Aviv (the Ayalon) and electricity outages being the norm.
It's been raining and blowing now for three days, with more expected (including the likelihood of snow in Jerusalem and the country's other high altitude areas). The good news is that the Kinneret, which for years has been dangerously low, is rapidly filling up. Yesterday saw a record one day windfall with the Galilee lake rising by 22 centimeters.
The Kinneret is now only two meters, 70 centimeters below is full mark, and forecasters predict it could come close to reaching its peak before the winter ends, and onward. That's because while the rest of the country is being drenched, the Hermon area of the Golan is being blessed with a couple feet of snow. That snow will be melting and making its way to the Kinneret long after the rain has stopped.
The bad news is that, considering we are the Start-Up Nation, with innovative solutions to every world problem you can think of, we aren't too good with handling stormy weather like this. Our road and building infrastructure has been exposed with failings, to say the least.
Hundreds of thousands of the labor force not being able to get to work in Tel Aviv? It's inconceivable. And the enclosed video clip of the upscale mall in Modi'in, which wasn't build that long ago, resembled a man-made lake, as leaks don't even describe the gaps where rain water poured into the building.
The rain will eventually end, and next week, I'll probably be back on the tennis court in shorts. But if a political party running in the upcoming elections was smart, they would focus some of their campaign ads (which begin airing Tuesday) on their plans to improve the nation's infrastructure. Because, for once in Israel, like it always is in the US, everyone's talking about the weather.
Most Israelis from English speaking countries have probably heard of Helen Doron. In fact students of English around the world have partaken of the Helen Doron method for teaching English, established by the British-born immigrant, with franchises across the globe.
The veteran business is based in the rustic Galilee in the quaint hilltop moshav called Hararit. It has acquired a reputation over the years as the 'hippie moshav' for its back to earth quality, with many of its residents growing organic vegetables and practicing Transcendental Meditation.
It was out of this environment that Doron's daughter Ella grew up – learning fluent English, adopting the naturalist lifestyle and discovering she was gifted singer and songwriter.
Today, in her late 20s, Ella ha released her first album – Ella vs. Mountain – and is performing around the country, with the hopes of taking her show abroad. A potent blend of accessible acoustic pop with electro and jazzy overtones, the album boasts a ready-made hit, the bouncy "Charmed Life."
With only a little luck, you should be hearing it and the rest of Ella's music in movies, on the radio and in your home before too long. Proof that a hippie Israeli idealist can make good.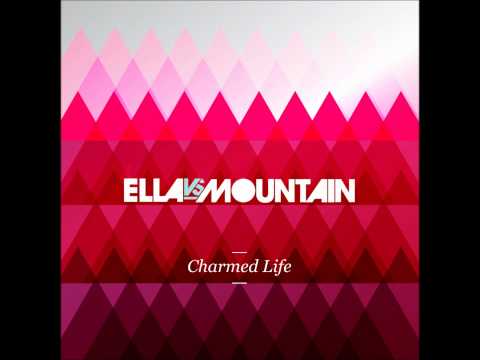 Well, it's New Year's Eve just about everywhere, except for Israel.
That's not true, I guess a large part of the world doesn't celebrate the turn of the new year, but living in such a Westernized country like Israel, it's still a little disconcerting how much we don't celebrate the evening.
There might be some parties, the restaurants might be a little more crowded for a week night than usual, and the bars and pubs will be doing brisk business. But for all intent and purpose, December 31 is just another night here.
I wouldn't be sitting here in sweats at the computer terminal at 10 pm otherwise. Then again, I probably would be, not having really done anything for New Year's Eve in a good 20 years or so.
One friend in her 20s got so frustrated at the dearth of NYE opportunities in the capital that she posted a Facebook status saying: 'Dear Israel: would it KILL you to care a little bit about New Years?!?'
So, to cheer her up, here's a bizarre clip labeled as "New Years eve with Tel Aviv hipster Nimrod Kamer yielded lots of suprises. From the series Ralph Benmergui: My Israel directed and produced by Allan Novak."
Enjoy and Happy New Year!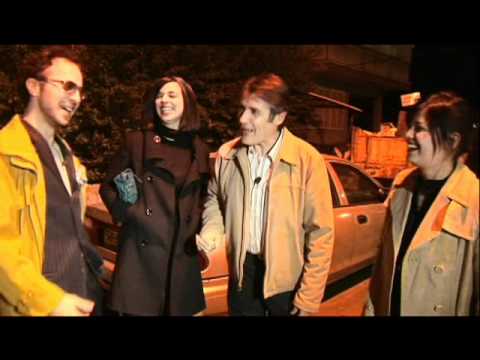 Our daughter Merav completed an advanced communications course in the army last week that will allow her to move up in her IDF position. The one-month long program was held at a "closed" base (that's one where you sleep there, do guard duty, and can't leave unless given special permission) and was similar in style to basic training, particularly in one aspect: "distance."
"Distance" refers to where a new recruit or trainee is forbidden to have any relationship with his or her commanders other than to obey orders. On their end, the commanders spend the month holding back any personal information about themselves and keep any outward emotions in check: Merav reports that there was no smiling, no touching, and no sharing of even a hint of what might make a particular commander a human being rather than a tough-as-nails, get-the-job-done superior.
Which is exactly what you'd expect from an army in order to instill discipline. But Israel is famously informal and this kind of "distance" seems out of character for a nation of future entrepreneurs and free thinkers.
That's why "distance" in the IDF sometimes breaks down in a fabulous and formalized way, as Merav found out at the end of her course, when her commanders burst into the room where their student-soldiers had been gathered, but this time wearing civilian clothes and sporting a round of warm and very genuine smiles.
For the female commanders, they were allowed to let their hair fly loose from the strict ponytails the army insists upon at all other times. Jewelry and make-up were permitted too. The male commanders arrived in t-shirts and jeans. The entire gang of some 30 soldiers and their former overlords then partied into the night together, ordering pizzas, dancing and trading inside jokes.
A friend of ours who was an officer in the U.S. army for many years says that the situation there is entirely different. "There is always 100 percent separation between commissioned officers and enlisted men. That separation lasts forever. No soldier ever called me by my first name, nor would he want to do that. My private life was off limits to enlisted soldiers, and theirs was off limits to me."
The circumstances may be different regarding Merav's course, as her commanders were actually NCO's (non-commissioned officers), which is what she is now too. But Merav reports from her army friends in other units that breaking "distance" occurs with full-fledged officers too.
Merav and the other soldiers in the course will now go off to their new positions, where they will in many cases be working side-by-side with their former classroom commanders. The pizza party was a blast, to be sure, but there's still a lot of work to be done and the army is not generally characterized by the adjective "fun," despite the game-like atmosphere of the "breaking distance" ceremony.
But for a few hours, a month of tough training received some much needed punctuation as the cadets and commanders got to let their hair down, literally.