In a speech on his recent visit of March 21, 2013, US President Barack Obama gave Israel's favorite satirical TV show a big boost.
Obama said, "Now, I know that in Israel's vibrant democracy, every word, every gesture is carefully scrutinized. (Laughter.) But I want to clear something up just so you know — any drama between me and my friend, Bibi, over the years was just a plot to create material for Eretz Nehederet. (Applause.) That's the only thing that was going on. We just wanted to make sure the writers had good material. (Laughter.)"
Whether because of Obama or just because, Eretz Nehederet has decided to celebrate the 65th anniversary of Israeli independence — and its own 10 years of existence — with an unusual photo exhibition at the Tel Aviv Museum of Art. Unusual because the images by photographer Eldad Raphael provide a behind the scenes look at the art, artistry and hard work that goes into making comedy look easy.
So, here is resident wild man, Yaron Berlad, in a pensive moment…
Alma Zack ready to risk her life for an underwater gag…
Mariano Edelman getting in touch with his inner Bibi…
And the cast lining up onstage.
To get an idea of Eretz Nehederet's brand of comedic satire, here's a clip that went viral around the world. In it, a UN mediator tries to neogiate a peace treaty between Angry Birds, pigs and well… you'll see…
The photo exhibition, We Have A Wonderful Country runs from April 10 through April 24 at the Tel Aviv Museum. Visit the official Eretz Nehederet page or join their Facebook fan page.
We really want to believe it, we do. The reports that Barbra Streisand will be coming to Israel to serenade President Shimon Peres in honor of his 90th birthday may or may not be true, but they're catching on like wildfire.
Yediot Aharonot is to blame, or credit, with the information that the legendary diva will be arriving to open up the Israeli Presidential Conference on June 18 at Binyanei Hauma in Jerusalem. The only snag is that it's not a done deal.
The Presidential Conference organizers responded to the report saying that Streisand had been invited to the conference's opening night and that they would be delighted if she were to accept.
The 70-year-old funny lady, despite being a spring chicken, compared to Peres, has a mutual admiration society going with Israel's president, and they met last year when Peres was in Hollywood.
Streisand hasn't visited the country since 1984 when she came for the Israeli premiere of the film Yentl and in order to dedicate the Emanuel Streisand Building for Jewish Studies at the Hebrew University in memory of her father.
Despite the dodgy aspect to the report, it hasn't prevented breathless Streisand fans in Israel from tweeting and posting queries about 'buying tickets for Streisand's concert.'
Even super tenor David D'or, an acclaimed performer in his own right, told me this week that one of his career aspirations would be to duet with Streisand when she comes on the Yom Kippur classic, "Aveinu Malkeinu," which both have performed. Peres is known particularly to be a fan of Streisand's rendition of the liturgical lament.
Whether the unsubstantiated reports prove to be true, or just another exercise in wishful thinking and creative news reporting, Barbra Streisand fever has taken over Israel, even making people forget that a certain US president is due to land in a few days.
Here's Streisand peforming "Aveinu Malkeinu."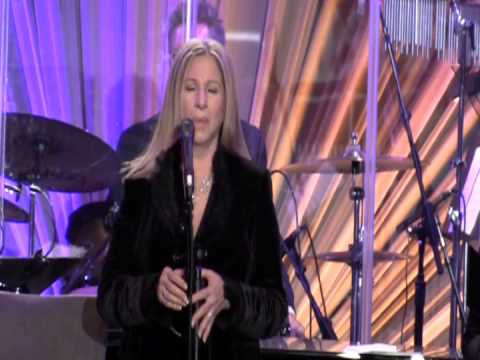 Leeds, who spent 35 years in the music promotion business at Sony, CBS and Epic Records and worked with a who's who of pop music from The Clash to Bruce Springsteen, was instrumental in the 1980s integration of the burgeoning MTV music video industry into the record promotion arsenal of tools.
Semi-retired, but still busy managing the careers of artists like Southside Johnny and consulting with a major international tour and promotion company, Leeds was invited to Israel by Jeremy Hulsh, the director of Oleh! Records, a Tel Aviv-based non-profit organization that promotes young Israeli artists singing in English.
Hulsh organized private showcases for Leeds in Tel Aviv, Dimona and Jerusalem, which featured 20-minutes sets by five or six acts each day – ranging from little known bands like Zoo Harmonics, Water Knot to more established acts like Yossi Sassi (the guitarist for Orphaned Land). the were all hoping that Leeds would find the X Factor in their performance that would lead them to a bright future.
I stopped by to meet Leeds one afternoon during his week here at Beit Hayotzer at the Tel Aviv port, an intimate club/space run by the Association of Composers, Authors and Publishers of Music in Israel as a service to young artists.
Despite it being a sunny afternoon outside, for the twenty or so musicians and friends of the band inside the club who were listening to the talent with Leeds, it could have been midnight.
When Sassi and his electrifying band did their short set, which effortlessly merged metal, Middle Eastern motif, jazz and rock, Leeds was especially animated, muttering "amazing" and jumping up to video Sassi's fluid guitar runs.
'I LOOK at this a talent pool, and, for whatever reason that I don't get, it's not being tapped," said Leeds afterwards.
"I'd love to sign someone, but I'm getting confused now. There's so much variety – what am I looking for? I don't know. I see Yossi and he's playing these Middle Eastern scales, it's something very different than what we know in the US – but is it mass appeal? "Some of the music I've heard didn't have to be from Israel, it could have been made in Brooklyn. I've heard three bands this week that could have been from Texas," he added, citing Tamir Greenberg, an 18-year-old singer who Leeds describes as a cross between "Ray Charles and Joe Cocker" and having "a million dollar smile."
"It's music that can travel and it's universal – it's forever. So I get confused with all this talent, I don't know… but right now, I'm just digging the music."
Hopefully, with Leeds direction, enthusiasm and connections, soon other people around the world will be digging the same Israeli talent.
Here's a couple tunes from Yossi Sassi and Tamir Greenberg.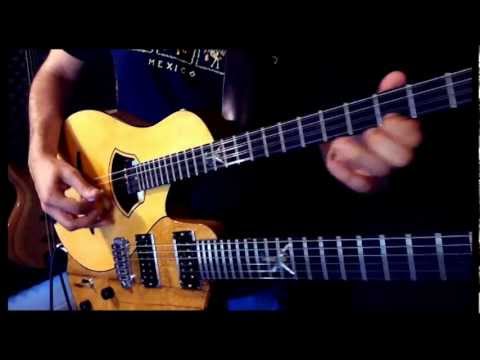 I'm not sure if the experience I had in my son's sixth grade class on Friday would be typical in an American classroom, but I can safely say such a scene would not have taken place back when I was a sixth grader in Maine.
I was in the class instead of playing tennis on a balmy morning, because of an invitation Matan's teacher sent to join a mid-morning lesson with the students. The subject was parents and children, and how both sides are now feeling the boundaries and habits that have been in place for 12 years beginning to stretch, fray and reshape themselves as puberty begins to rear its ugly head.
His class consists mostly of good students from decent families, pretty conventional without a lot of progressive thinking. Recess is dominated by soccer, and after hours taken up by computer games. Among the students are a couple of bright special needs pupils with social adaptability issues who have been mainstreamed into the class.
The lesson included breaking down into groups of three kids and three adults and reading classical Jewish texts about the subject of parents' aspirations for their children not always jibing with what the child wants. This led into a lively discussion of the subject in which the teacher revealed what the pupils' career hopes were, as written down in a previous lesson. There were plenty of hi-tech CEOs, doctors, models and actors as well as a lot of good-natured laughter and red faces among the kids.
When they got to Ran, one of the special needs students, the teacher said that nobody needed to guess what he was going to be. Evidently, he possessed a gifted voice and was enrolled in a music academy for opera singing for a number of years.
One of the kids yelled out, "Sing something for us" and it developed into a chant of "Ran, Ran Ran."
A sweet looking blond-haired boy with delicate looks, Ran appeared painfully shy and tongue tied during the lesson, and had difficulty looking at people in the eye. However, when the teacher asked him if he'd like to sing, he shook his head yes, and stepped to the front of the class.
For the first time that hour, the room grew silent, as Ran began singing ac apella in the most angelic voice the traditional Neapolitan song "Santa Lucia." Not a sound was made for three minutes and at least one pair of eyes had tears in them as he mesmerized the parents and kids alike. It was simply stunning.
At the conclusion, the classroom burst into applause and cheers and a smiling Ran sat down next to his beaming father.
On the way home, I asked Matan if the other kids, especially the macho soccer playing ones, made fun of Ran or picked on him. He said no, they were all thrilled at his talent and proud to be in class with him. I could say the same thing.
Photographer Elyssa Frank is endlessly curious and always up for a challenge. Last week, she decided — with the enthusiasm characteristic of her MADEINISRAEL brand — to enter Jerusalem's Mea Shearim neighborhood and document the Purim celebrations going on in what appears, to most Israelis, to be a highly closed community.
A quick description of Mea Shearim, courtesy of Wikipedia: "Today, Mea Shearim remains an insulated neighborhood in the heart of Jerusalem. With its overwhelmingly Haredi population, the streets retain the flavor of an East European shtetl. Life revolves around strict adherence to Jewish law, prayer, and the study of Jewish texts. Traditions in dress may include black frock coats and black or fur-trimmed hats for men (although there are many other clothing styles, depending on the religious sub-group to which they belong), and long-sleeved, modest clothing for women. In some groups, the women wear thick black stockings all year long, including summer. Married women wear a variety of headcoverings, from wigs to headscarves. The men have beards and some grow long sidecurls, called peyos… "Modesty" posters in Hebrew and English are hung at every entrance to Mea Shearim. When visiting the neighborhood, women and girls are asked to wear what is deemed to be modest dress…"
Dressed in a high-necked white bridal gown, fright wig and glam sunglasses — so as to fit in with the revelers — Frank wandered down the main drag of this ultra-Orthodox neighborhood, taking pictures on the sly…
And found costume and color everywhere…
Later in the day, Frank crossed tracks and entered the frenzy of Purim in downtown Jerusalem. One of this year's most topical costumes for men: the half-IDF soldier, half-yeshiva boy "Share the Burden" [of army service] look.
At dusk, it was time to attend a Machane Yehuda street party.
That lasted well into the Jerusalem night!