It's been a lovely Thanksgiving weekend over here, turkey, stuffing and all — in fact, four, yes, four, Thanksgiving meals for our overseas guests who found themselves eating turkey and all the trimmings from Thursday through Saturday, but that's them. As for my crew, we gorged ourselves on Thursday evening, and had a regular weekend, sans the crazed Black Friday shopping sprees. Okay, I did peruse a few shopping sites to see what the deals were like, but it wasn't anything like what I've been reading about in the news, with a consumer frenzy at hand.
But it seems that Black Friday has joined us here in the holy land, with ads sprinkled throughout the papers and stores for special last-week-of-November sales. The biggest retailer to focus on it was Bug, a computer accessories chain, which even created a website, blackfriday.co.il, for the occasion. The fact that they could get an Israeli company website called Black Friday, means, of course, that they're one of the few thinking about it, but still.
With Black Friday segueing into Cyber Monday, the biggest online shopping day, it's worthwhile plugging a new, Jerusalem start-up, Superfish, which helps you windowshop online with its picture recognition technology that analyzes an image and then identifies similar images from around the web. If you're shopping on Amazon, let's say, checking out coats, you can click on the Superfish icon displayed next to the item and it will display visually similar items from other sites, offering better deals and more of a selection. It's an extremely cool application for all you online shoppers…makes you feel like it's Black Friday all year long.
And finally, in the Jewish world, Cyber Monday is also the start of Buy Israel Week, "an integrated print and online marketing campaign" organized by jdeal.com, as well as various other Jewish media groups and organizations. The idea is support of Israel and a boost for Israeli products, particularly for those affected by the ongoing boycott of certain goods, such as Ahava and the stores that stock the skincare products.
For a list of what products will be sold, you have to wait until tomorrow, Cyber Monday. Happy end-of-weekend until then.
I hadn't given too much real thought to the Israeli cosmetics industry until I was asked to do a kind of global piece about it for Women's Wear Daily, one of my assigning newspapers. Yeah, sure, I've rubbed my share of Ahava cream into my hands and feet, and I tend to prefer Super-Pharm drugstores to any other Israeli drugstore chain. But perfumes? Which shampoos and conditioners are the most popular? What types of makeup are used most? Hadn't thought about it, although I still do tend to 'import' my own mascaras and blush, ordering online from drugstore.com and Sephora.
A good bit of research, many phonecalls and a few days later, I had some answers. Seems that Israelis care a lot about skincare, primarily because of the hot sun glaring down on us for many months of the year. Makeup is more of a "mood purchase", with older rather than younger women looking for different products and brands. At the same time, Israeli women, like their global sisters, are seeking high quality beauty products in their quest to look younger. And the newer, the better.
With the constant, strong sun exposure, many Israeli cosmetics companies emphasize skin care. Whether it's issues of age, the strong light or the different ethnicities possessing a range of skin tones, the focus has been on creating creams that offset those concerns. Israelis are willing to spend on skin care. Careline has found that Israelis will replenish their skin care products about every three months. Makeup is more of a mood purchase here, and one that older women tend to invest in more than younger.

"There's a major influence in Israel of the young on the older generations," says Iris Sade Friedman, manager of cosmetics marketing for Careline. "Israelis want to look younger and you have to work hard here for that, because of the sun, the quality of the air and the desert sands that can blow for days on end. You don't have that kind of weather to contend with in Europe. It wreaks havoc with your skin. At the same time, Israeli women have joined their global sisters in the kinds of beauty care products they seek, says Vidovsky. While Israelis may have more dry skin or age spots than European or American women their age, they want to look younger and are willing to spend money on the products that will help them look better. What is specifically Israeli about their approach is that Israelis love new products and are constantly seeking out what is new and different, which has resulted in an unintended—and beneficial— consequence for beauty companies.

"Israel is an incredible market for brands to test new ideas and concepts," says Ido Leffler, chief executive officer of Yes To Carrots. "It's a very multicultural society for such a small market, and as such, you get a wide, dynamic viewpoint of how people are going to feel about your product."
One more point of interest: What Israel sells in the cosmetics arena for export is anything to do with the Dead Sea, currently $165 million worth of products, manufactured by Ahava Dead Sea Laboratories and others, including L'Oreal Israel.
The city of Jerusalem went online today with the launch of GoJerusalem.com, a website that hopes to become the Jerusalem gateway to pretty much anyone who has anything to do with Jerusalem. We're talking Jews, Christians, Arabs; pilgrims; tourists; property buyers and shoppers.
What it's aiming to do is offer an overall picture of everything that's going on in Jerusalem. So if you want to come visit Jerusalem, it has all the tourist services and information you may seek, from hotel reservations to tourist sites, wrapped in six hubs offering the information and services about the city. If you want to buy an apartment in Jerusalem, it has listings, and I have to say, they seem fairly authentic. There's a gift shop, and it includes everything from Israeli wine, Emmanuel Judaica and Wissotzky tea boxes to Hebrew name necklaces, Ahava products and Israeli tee-shirts.
With the aim of becoming the hub for all three religions, GoJerusalem.com also has a patented feature, the ability to submit vocal prayers and have them heard via speakers overlooking Jerusalem's Old City. The site is reporting that hundreds of prayers have already been submitted from more than 72 different countries the world over. You can also light a candle at the Church of the Holy Sepulcher, letting "the flame of your faith burn in Jerusalem."
According to Jerusalem.com's press officer, the company invited Princess Padmaja from Rajistan, India, who has been visiting Jerusalem for the past days, to post a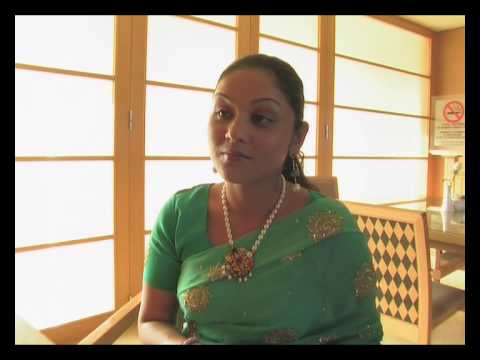 to be heard in Jerusalem's old city.
Good luck to GoJerusalem.com