Who are the Kinzy's and why are they so important to the future of Israeli tourism? The Kinzy family of four, from Bulverde Texas – along with another couple from New York – were chosen from nearly 600 applicants to participate in an all expenses paid two-week vacation in Israel. The catch: the lucky winners have to post pictures, videos and status updates to Facebook and Twitter.
The social media campaign was developed by New York advertising agency Bodden Partners and is being paid for by the Israel Tourism Ministry. The result is oddly compelling, in a voyeuristic kind of way. I don't know the Kinzy's, but it's fun to watch them experience Israel for the first time and document it all in public, in the same way that people can't turn off Big Brother and other reality television. Only this time it's for a good cause.
The Kinzy's were in Israel during the Passover holiday: one of their posts reads "we sure do love matzoh brie." There are 40 photos from the family's trip to the Galilee and another 37 snapped at the Dead Sea. There are also a number of YouTube videos – real down home stuff like visiting the Western Wall and eating at a steakiya.
The posts are understandably ebullient – not only did the Tourism Ministry pay for the trips, but a film crew followed the family around in order to make a post-visit commercial. To their credit, there's no subterfuge: the "welcome" screen on their Facebook page clearly indicates that this is not just a family who "happen" to be posting about a trip to Israel.
The effect, unfortunately, may not be as extensive as the campaign promoters would have hoped. Only 345 people "liked" the Kinzy's page (the other winners – Arthur Rollin and Caitlin McNamara – had slightly more, at 427 likes). But it's a creative approach to harnessing the power of social media, exactly what one would expect coming from a country as "wired" as Israel.
It's Sunday, which means today is deadline-day for the American, Israeli and Palestinian officials looking to broker a possible deal regarding Jewish settlement building, en route to peace talks.
Perhaps you've already read that news, whether online, in the newspaper or on Twitter. If you did read it on Twitter, you may have received it from @Israel, the latest effort from Israel's Foreign Ministry to help improve its image.
Given Twitter's runaway success, it's definitely not a bad idea for Israel — the country — to have its very own micro-blogging presence. What's interesting is how Israel acquired @Israel. According to the recently reported New York Times story on the subject, it was the Spanish owner of a pornagraphic website who sold the name to the state. The Spanish gentleman, Israel Meléndez, acquired @Israel in 2007, when Twitter was still quite unknown. According to the Times,
"He struggled to use his account…because every posting prompted a flood of anti-Semitic or anti-Israel comments from Twitter users, in a case of mistaken identity.

'My account was basically unused because I was getting dozens of replies every day from people who thought the account belonged to the state of Israel,' Mr. Meléndez said."
According to Israel's Foreign Ministry, wrote the Times, the ministry did purchase the name as part of its efforts to expand into social media. So you can join the PR effort if you like, either by 'friending' the MFA (Ministry of Foreign Affairs) on Facebook, or on Twitter.
Let's hope he doesn't take in a movie during his visit to Israel and sit in front of you. Otherwise, there's no downside to the disclosure that NBA superstar Amar'e Stoudemire is here and basking in his Jewishness.
The former NBA Rookie of the Year and current New York Knick recently disclosed that his mother was Jewish, and has publicly embraced his roots – peppering his Twitter updates with Hebrew and now visiting the country with his girlfriend Alexis.
"The Holy Land has always been high on my list of places to visit, and when this opportunity arose, I wasn't going to push it off any longer," Stoudemire told The Jerusalem Post on Thursday, adding that he was "so excited to be here, see all the important historical sites, learn Hebrew and to get a better understanding of my heritage."
Stoudemire, who spent the first eight years of his career with the Phoenix Suns, joins Joining New Jersey Nets' point guard Jordan Farmar and Sacramento Kings' forward Omri Casspi, Israel's favorite son, as the NBA's only Jewish players.
"The holy land. Learn about it," he wrote on his Twitter feed, adding, "ze ha'halom sheli" – Hebrew for "this is my dream."
"I don't really consider myself to be a religious person, but rather a deeply spiritual individual," Stoudemire told the Post. "I have been aware since my youth that I am a Hebrew through my mother, and that is something that has played a subtle but important role in my development."
"I have never hid my spiritual roots," he said. "They just weren't something that came under the spotlight. I am proud to be a Hebrew and embrace my Jewish background."
Stoudemire also said that he was hoping to learn some Hebrew on his visit here. Perhaps it could even help his upcoming NBA season. He could pick up some of the local colorful curse words and throw his opponents off guard in the middle of a game, as he swoops past them toward the basket. Score one for the Jewish guy!
It's the surprise hit of the year. Audiences across the US are afraid to go to sleep after watching a horror film made by Israeli filmmaker Oren Peli. The low budget movie reportedly cost just $11,000 to produce, but reviewers are calling it the most scary film ever made. Think Blair Witch Project, only worse.
The movie, Paranormal Activity , was filmed in 2006 over a seven-day period. It was set in Peli's own suburban tract home with a crew of just three including his then-girlfriend Toni Taylor, and best friend (also Israeli) Amir Zbeda.
The film was released in fewer than 200 theaters, but raked in $7.1 million in one weekend – a record for a limited release film.
The film, about a couple who think their house is haunted, has now been picked up by Paramount Pictures . It bills itself as "the first-ever major film release demanded by you."
Peli is not your usual blockbuster movie type director. He dropped out of school at 16, to set up his own software company. Three years later he immigrated to the US with Zbeda and began work developing animation and video game programs.
He got the idea for the film when he moved into a new home and found the sudden quiet of suburbia disturbing. The house was new and still settling, and at night he could hear the house shifting and groaning.
He wrote a script, fixed up his house a bit, held a casting session in Hollywood, and hey presto, shot a movie. He edited it on his own home PC, and then submitted it to Screamfest – a boutique festival for cult horror in LA.
The film was released in September with limited late-night showings at just 13 college towns, but the ball started rolling and the film became a web sensation on Twitter, YouTube, and Facebook. Critics also jumped on board giving excellent reviews.
Originally Paramount planned to reshoot the film with better-known actors, but studio heads – including Steven Spielberg – decided it could stand as it was, with only a few tweaks.
Peli is now onto his next movie, a thriller called Area 51, but in the meantime Paramount Pictures releases Paranormal Activity at cinemas across the US on Friday. Get ready for some sleepless nights.
After so many times of kicking ass on the battlefield, but losing the media war, various government bodies are paying much closer attention this time to explaining Israel's positions and justification for their current operation in Gaza.
Fortunately, most people can think back longer than two minutes and understand the context here – that the air force strikes in Gaza were precipitated by years of Hamas rocket attacks in Israel's southern cities and communities. But for those too blind to see the full picture – or for informed people who just want to receive more information, there's some assistance and visual aids available thanks to our friends at both the Israeli Foreign Ministry and the IDF.
And these government officials learned the lesson finally, that most people aren't getting their information anymore from the talking heads on CNN or from the oped pages of the New York Times… but from Twitter and YouTube.
On Tuesday, Israel's New York consulate held a "live citizen press conference" on Twitter hosted by David Saranga, consul for media and public affairs. The conference saw thousands of on-line "attendees" who followed the consulate's Twitter page during the two-hour discussion.
"This is a young audience that doesn't want to hear history or long-winded stories. It wants clear, short and on-topic responses. That's Twitter and that's our goal: short and precise responses that answer their questions," said Saranga.

"Since the start of the Gaza situation, we've noticed a very active discussion on Twitter that hasn't been very complimentary to the Israeli side," Saranga explained. "On Twitter, anyone can say whatever they think without giving a name, and they can present supposed facts and are believed. So we felt it was important to present a voice that is not anonymous, where people know the source of the information."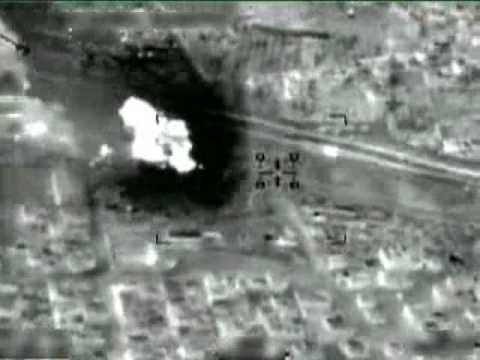 Meanwhile, Saranga's colleagues over at the IDF Spokesman's Office have launched their own
YouTube channel, to disseminate footage of precision IAF bombing operations in Gaza.
"The blogosphere and new media are another war zone," Foreign Press Branch head Maj. Avital Leibovich told The Jerusalem Post. "We have to be relevant there," she said. "The important thing is to get the truth out there,"
I wonder, though, if footage showing an an IAF airstrike targeting a group of men the army says were loading rockets onto a pickup truck, to be driven to the border and launched into Israel, is going to win over and minds and hearts.
Those who support Israel will be gung ho, but those who feel that we've gone too far with this offensive might grudgingly admit that the men who were hit were about to launch an attack on Israel, but there must be some other way to prevent them from carrying it out… maybe like asking nicely?
Leibovich was't too concerned that the footage might have some 'snuff film' element to it. "The intelligent audience watching the footage will know that people killed did not have peaceful intentions toward Israel," she told The Post. "I don't believe they'll be disturbed."
With talk of a temporary cease-fire being bandied about, the online innovations adopted by the IDF and the Foreign Ministry may have to temporarily be put on hold. But it's nice to see the opportunities are being utilized to aid our war effort in the just as important hasbara war.
I'm still not sure about those snuff films though.